Modernize Accounts Payable & Accounts Receivable
Save time, gain visibility and control
Close your books faster with automated data entry, approval workflow, invoicing, payment collection, and reconciliation
TRY FREE FOR 30 DAYS*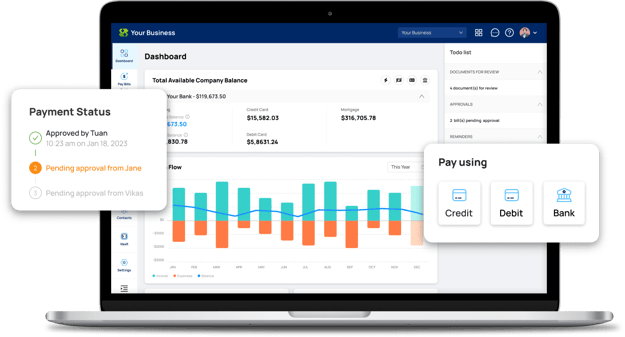 Simplify payments and automate workflow
Customize to fit the unique needs of your organization

.

Reduce your payment workload
Automate your payables workflow, including data entry and approvals.

Get paid
Streamline receivables with paylinks, electronic invoicing and online payment acceptance.

Stay organized
Store documents, manage customer and vendor information, track invoices and payments, manage "To Do's", and more.
Works with your existing accounting solution

Centralized Inbox for all your financial documents
No more hidden bills or lost invoices. Use a centralized email for all suppliers and vendors. Organize filing to your needs and control access.

Save data entry time
Business Center uses AI and OCR to capture multi-page invoice data at the line item level. Automate coding for repeat vendors.

Automate approvals with easy traceability
Approvals are easy when collaborators have ready access to invoices and other relevant documents. Set up custom approval rules, with a traceable audit trail.

Pay your way
Make payments from Business Center via check or ACH (coming soon). Or, send a pay-ready file to your accounting software or bank. You choose what works best for your organization.
Make your AP team the heroes of finance
Eliminate the frustration and monotony that often plagues the AP function. Give your team the tools they need to process invoices for a speedy month-end close and deliver insights on cash flow.

Easy invoicing & payment tracking
Import invoices & customer records from accounting software or create invoices and pay links in Business Center. Track and auto reconcile payments received.

Get funds any way
Send pay links with or without invoices for quick and easy payments. Provide customers a variety of payment options, including ACH, credit card, debit card, and check.

Fast & easy to deploy
Get up and running in minutes:
Sync or import data from your accounting software
Set up appropriate permissions for collaborators and configure approval workflow to your existing processes
Invite collaborators to set up their free account
What our customers say...
"It simplifies the AP process a lot, and eliminates...paper and emails asking for approvals.""
"The approval rules are my favorite. This is a really good tool when bills come in - the rules run automatically."
"It is super user-friendly and cuts out a lot of manual steps. It's a great product, very intuitive."
Ready to see it for yourself?
Request a demo and our team will get you started with a FREE TRIAL for 30 days*. No obligation, no credit card required.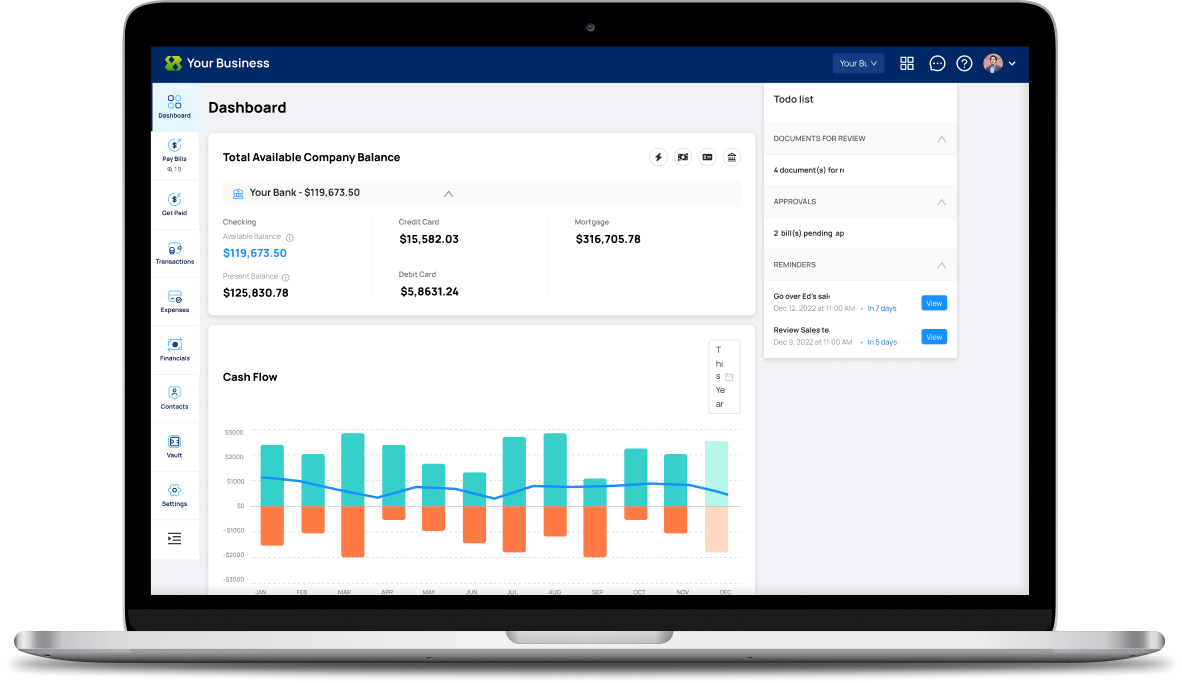 *Pay no subscription fees for 30 days. Transactions fees apply.